Rob, Skye, Derek, Dylan, and David • LIVE • Wednesday ST PATRICKS 3.17.21 @ 7 pm • RSVP REQUIRED •
March 17, 2021 07:00 PM until March 17, 2021 10:00 PM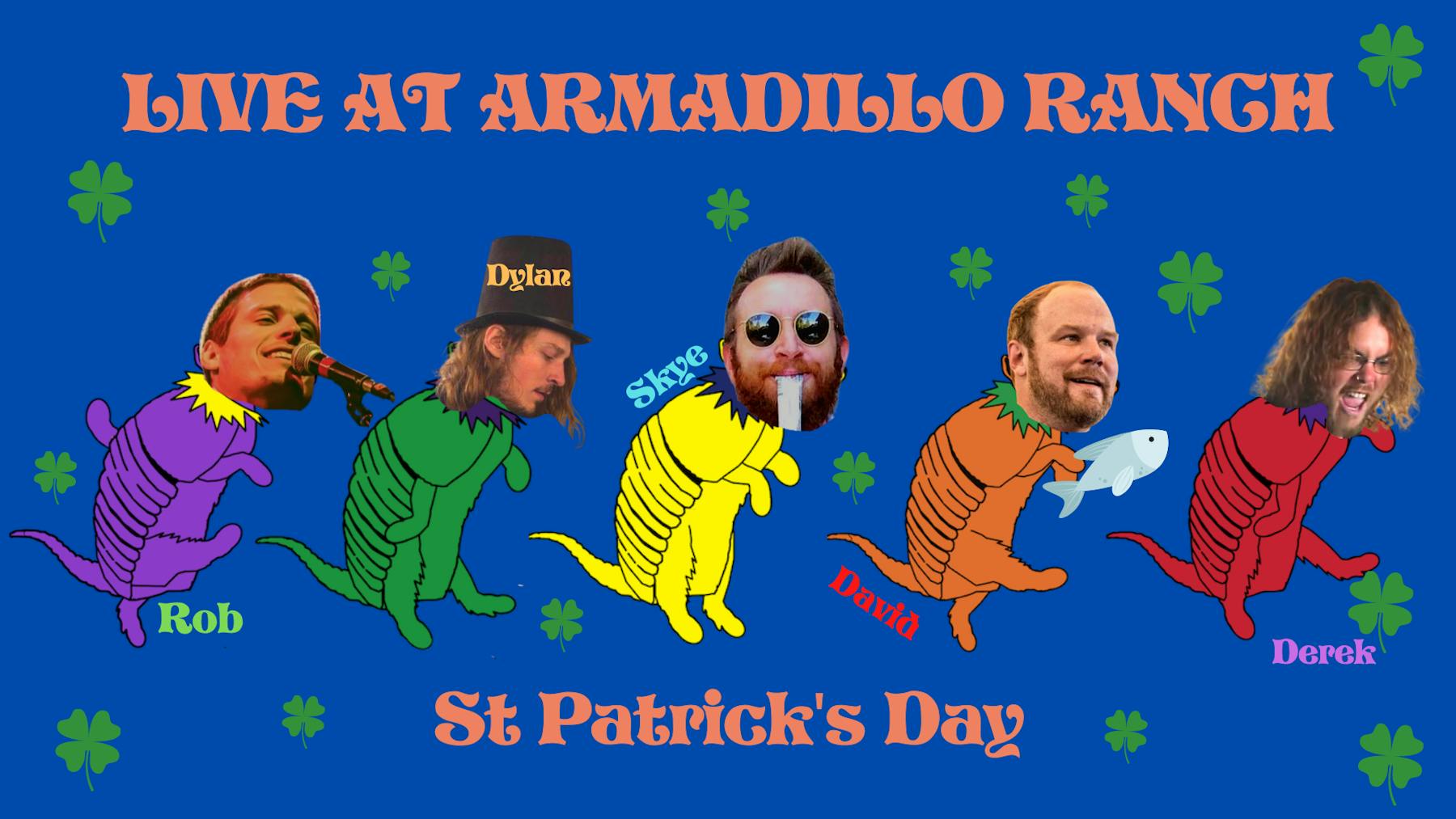 **RESERVATIONS FULL**
Text 937-681-0960 with your name and number in your party to be added to the waitlist.
All "no-show" reservations will be released at 7:15 pm to those on the waitlist.
You know, when you go by your first name only and everyone knows who you are.
That's right, this show of EPIC proportions is happening on none other that St Patrick's Day, Wednesday ,March 17th at 7:00 pm.
Join Rob Fulton & Skye Lewis (Woodshed Red), Derek Gray (County Wide, J. Miller Band), David Jeffrey (Grass it Up, J. Miller Band), and Dylan Teifer (Steely Dead, Blue Frog, and on..) for an evening of who-knows-what kind of music. Probably something grassy, bluesy, jammy, and tasty. Plus, it's St Paddy's Day, so maybe Derek will throw in an Irish song or two!
If you get pinched, it's not because you're not wearing green.
The Fine Print:
RSVP REQUIRED IN ADVANCE.
TEXT 937-681-0960
NO CALLS PLEASE
Masks will be required at all times unless seated.
There is no bar service, table service only.
$25 minimum food/beverage purchase per person during show
Contact information must be provided for your party
Tables are a minimum of 6' distanced.
We believe in supporting local music, and are taking every precaution to be safe while we provide a venue for entertainment.
Please abide by these important guidelines if you visit us at Armadillo Ranch. The dude abides, but if you do not, we have a zero tolerance policy and will ask you to exit.
Thank you and we hope to see you soon at Armadillo Ranch!