Family Elephant • Saturday 1.29.22 @ 8 pm
January 29, 2022 08:00 PM until January 30, 2022 12:00 AM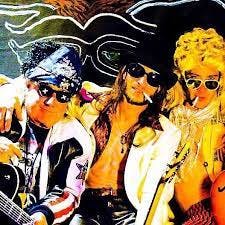 The Family Returns to the Armadillo.
Check out @thefamilyelephant - an all original rock 'n' roll band based in Woodland Park, CO that'll have you dancin' your tail off.
We look forward to inviting you back to live music at the Armadillo Ranch and appreciate your support of our small family business and of the local artists who grace our stage and make the Armadillo the LIVE MUSIC IN MANITOU DESTINATION!
Thank You and we'll see you at the 'Dillo!
Watch this live news coverage about Family Elephant and the return of music to Manitou Springs!